Friday, June 14th, 2013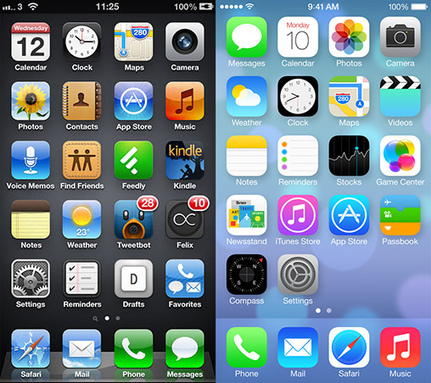 An overview of the style and aesthetic changes in the new iOS 7 user interface.
Matthew Delmarter's insight:
It is no surprise that iOS 7 is sporting a fresh UI. iOS has been great, but has not had any major changes for a while and yes, it was getting stale. And with changes at the top bring forces like Jony Ives into the software side of things, we were expecting to see change. And change we got.
While still in early beta, with refinements to be expected, the iOS 7 beta gives us a great opportunity to look over the subtle, and not-so-subtle design changes, and to compare them to previous generations of iOS.
See on mattgemmell.com